La liberté d'expression en islam / Freedom of speech in Islam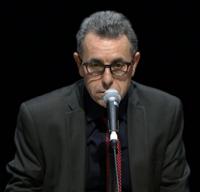 Title
La liberté d'expression en islam / Freedom of speech in Islam
Subject
Description
The question of freedom is a universal one. It is asked to all societies, in a way that is at the same time identical and different. What can be expressed and what should we hide? Who can express him or herself and who is forbidden of doing so? If the classical age also had its 'free thinkers', it is during the nineteenth century that Islam (as a large part of Europe did) discovered the concept of modern liberty. Today, most of the Islamic constitutions stipulate and grant freedom of expression.
Nonetheless, these legal mechanisms are limited by two facts that affects the freedom of expression: one is general (the use of Sharia as a source of legislation), the other peculiar and quite recent: the respect of the 'sacred' or the prohibition of blasphemy.
Creator
Publisher
Date
26/11/2015
Coverage
Catalog Search
Search for related records in these catalogs:
Embed
Copy the code below into your web page
Item Relations
This item has no relations.